Golden Gate Palms & Exotics
www.goldengatepalms.com
www.superscaper.com

Dear Landscape Professionals and Palm Lovers:
Spring is getting ready to burst forth and with it lots of dormant plant passions will once again rise to the surface!
There are a lot of exciting things in the offing at Golden Gate Palms that we want to share with you!
HORTICULTURAL LEGEND RUTH BANCROFT VISITS GOLDEN GATE PALMS!!!!
Ruth Bancroft of Walnut Creek's internationally renowned Bancroft Gardens thrilled Gary by celebrating her 101st birthday at The Golden Gates Palms Nursery. She has long been a hero of his and he was truly honored to have her spend the day at the nursery.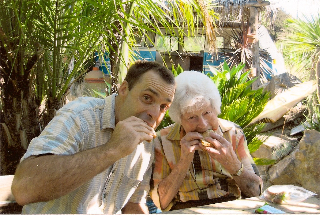 Sharing a passion for lunch as well as palms
They eagerly dine on deli sandwiches under the shade of the palms!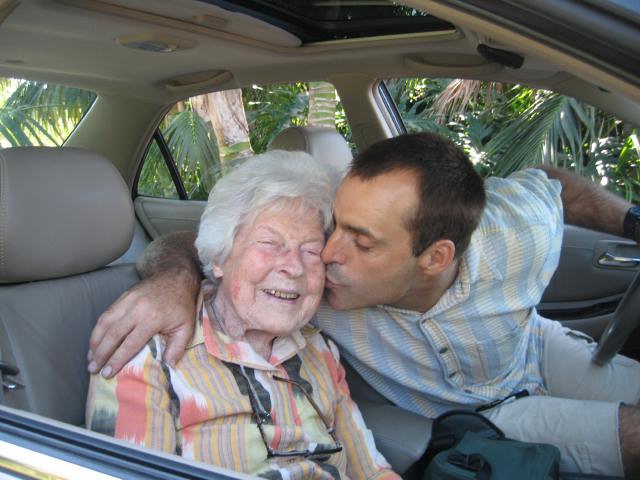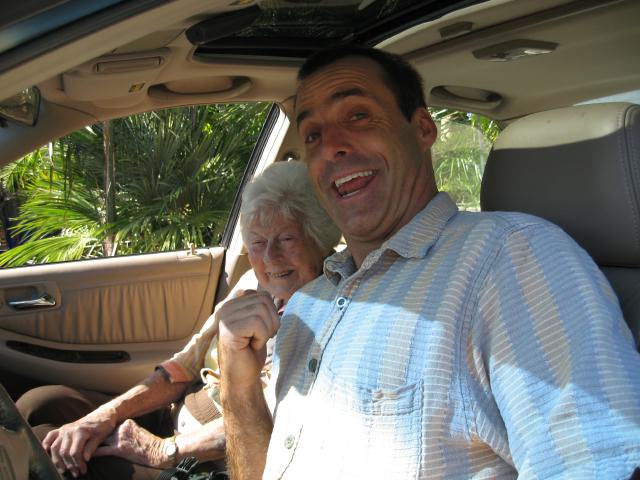 Gary is SO Excited - in case you could not tell!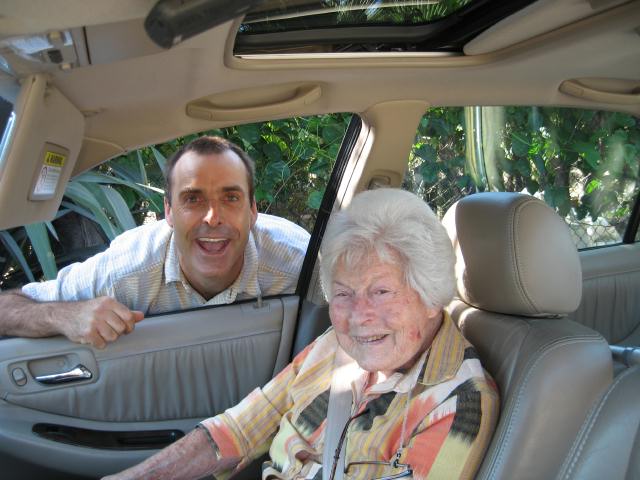 Happy 101st Birthday Ruth! We hope you had a fabulous day!
RUTH BANCROFT GARDEN EMPLOYMENT OPPORTUNITY
Some lucky person will get to hang out at Ruth's garden every day!
Anyone interested in the position of Garden Manager at The Ruth Bancroft Garden contact Becky Rice at becky@ruthbancroftgarden.org
NEW ADDITIONS
Sarah Hayward, GGP Landscape Designer, gave birth to a bouncing baby horticulturalist on April 6th of 2009. Their favorite activity is to stroll outside and talk about plants.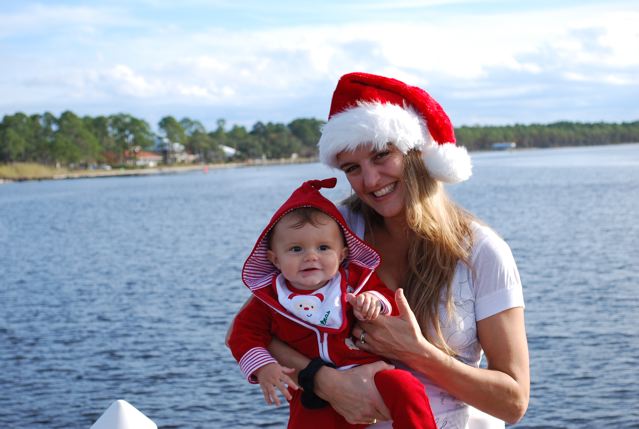 Sarah and son, Zachary at Christmas-time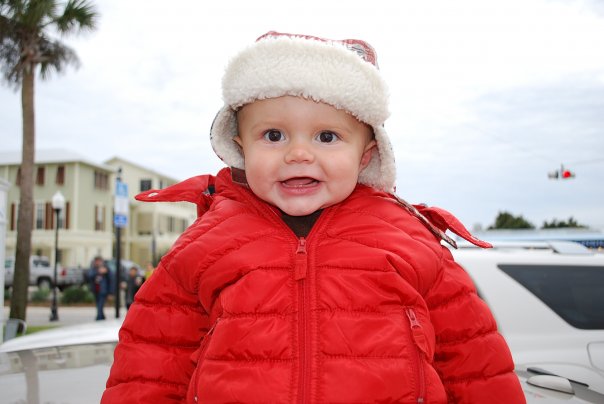 Is this a new plant fanatic in the making?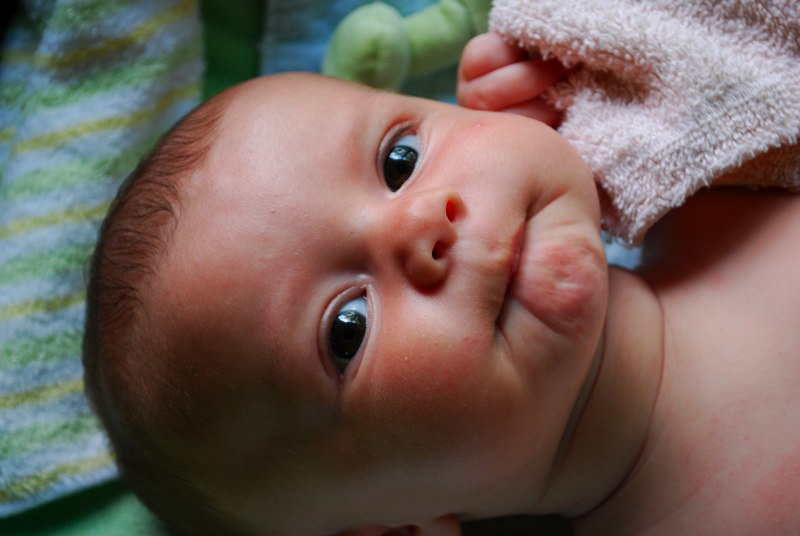 Zach's favorite snack. His lower lip!
WE KNOW YOU HAVE ENJOYED OUR CRAZY VIDEOS IN THE PAST AND THEY ARE JUST GETTING CRAZIER!
What happens when Gary gets a monster thorn stuck in his finger, has a camcorder handy, and gets strangely creative in the wee hours of the night in front of the computer? A KILLER VIDEO! See how far Stacy, the EMT, sticks her pliers into Gary's finger to extract the bloody, monster thorn. You've never seen a plant attack like this before!
THE THORN
TAKING SPRING AVOCADO ORDERS!
Golden Gate Palms can hook you up with your dream fruit tree. Additionally, find out everything you wanted to know about growing Avocados and were afraid to ask. Gary's latest article in his True Plant Stories series for Bay Area Newsgroup focuses on this delectable fruit tree. His articles can be found monthly in the Contra Costa Times, The Oakland Tribune, The San Jose Mercury News, and The San Mateo Times in the Garden Section. We'll be taking special orders for Avocado Trees for April 1st. For more information on availability and pricing email us.
ARTICLES
AVOCADO ORDERING INFORMATION
WHAT GOES BETTER WITH PALMS THAN ORCHIDS?
Come check out our lovely palms adorning the SF orchid show. We'll have a booth there too.
TV & VIDEOS
If you missed SUPERSCAPES run on HGTV, you can still see abbreviated versions of many episodes on the HGTV website
SUPERSCAPES

And of course there are Gary's homegrown videos at Superscaper Films:
SUPERSCAPER FILMS

Newsletter
We would love your feedback. Don't forget to let your friends know about it! However, we would never want to send this newsletter to anyone who does not want to receive it, so please let us know if you or a friend would like to be added to or removed from the mailing list! Send an email with comments, corrections or fan-mail to Sarah@goldengatepalms.com.